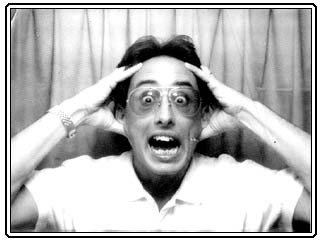 FED-EX HAILS Whitsitt: HE'S CRAZY LIKE A FOX


You read it here first: Chet Whitsitt is a marketing genius.

Whitsitt, a top-selling broker with Crye-Leike, Inc., Realtors, has long been recognized as a master of the nutty sales pitch (MBJ, Aug. 29-Sept. 2) for his goofy print ads and direct mail pieces, including the annual Halloween "draw Chet" contest. Now FedEx has made it official.

Earlier this month, Federal Express Global Sales presented Whitsitt with a plaque honoring him as the Zaniest Marketer of the Year.

In a congratulatory letter dated April 14, global sales manager Keith Martino calls Whitsitt "an extraordinary sales professional with a real flair for developing unique marketing tools." He goes on to praise Whitsitt's "out-of-the-box thinking", and adds that "we fully intend to hold an interview session with you to better understand your creative approach to marketing."