Teamwork Makes
It All Come
Together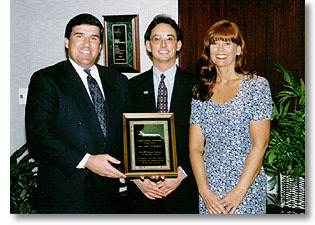 Chet and his office manager, Janice 
Benson, accepting an award from FedEx
Chet is pictured here with his office manager, Janice Benson, a very knowledgeable licensed agent that has assisted Chet in hundreds of complex real estate transactions for over four years.

Judy Whitsitt
Judy, also a life member of the Multi-Million Dollar Sales Club, adds an additional eleven years of experience to this professional team.

Judy and Chet complement each other bringing you an even higher level of service. For more information about Judy, just take a look at her website.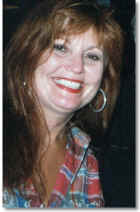 Janice Benson
Janice's 10+ years of continued loyal service to our team effort has helped me in 100s of complex real estate transactions. Her keen eye for detail and outstanding organizational skills makes your home buying and selling experience a positive one.  
Janice has a knack for being one step ahead of the problem, and always takes the time to listen to your comments and concerns. Over the years Janice has developed many lasting friendships with a great deal of our clients. Her energy and positive attitude are her biggest attributes, not to mention her fantastic communication skills! (she talks a lot)  Thank goodness she also has a great sense of humor!!